How Drastically Improve Your
Polish Listening?
Jak zdecydowanie poprawić rozumienie po polsku?
I know what you feel. I'm a learner of English and Spanish too. You can read, you can write, but speaking and understanding is still difficult for you. Poles speak too quickly, sometimes they cut some words. You need to know that the problems in understanding spoken language is very common. Fortunately, there is a method. Start to consistently implement my advice, and you will see how quickly you will improve this skill.
Wiem co czujesz. Sam uczę się angielskiego i hiszpańskiego. Możesz czytać, możesz pisać, ale mówienie i rozumienie jest wciąż trudne dla Ciebie. Polacy mówią zbyt szybko, czasami zjadają słowa. Musisz wiedzieć, że problemy z rozumieniem języka mówionego ma większość uczących się. Na szczęście jest na to metoda. Zacznij konsekwentnie wprowadzać w życie moje rady, a przekonasz się jak szybko poprawisz tę umiejętność.
YOU HAVE TO LISTEN TO POLISH EVERY DAY
There are people who listen to the Polish language two or three times a week. It does not lead to success. If you want to be really good at something, you have to do it every day. The most interesting and effective way is to find something pleasant and interesting to listen to. Most of us have little time. So to do something every day we need good strategy to create a habit. That's why I created the Daily Polish Listening Program. Usually 60 days is enough to build up the habit. My course will enable you to first make a habit of listening to Polish, and then consistently develop the ability to understand Polish.
OF COURSE YOU WILL BE GUIDED THROUGH LIVE WEBINARS DURING THIS COURSE.
You will get access to 2 hours of live webinars every month.
Full subscription takes 12 months but you can cancel at any time.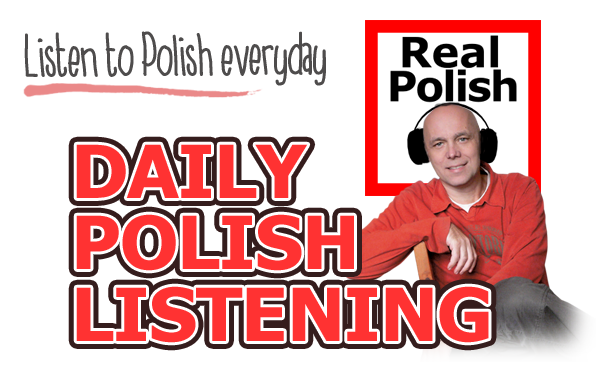 Są ludzie, którzy słuchają języka polskiego dwa, trzy razy w tygodniu. To nie prowadzi do sukcesu. Jeśli chcesz być w czymś naprawdę dobry, musisz to robić codziennie. Najbardziej ciekawe i skuteczne jest znalezienie przyjemnego i ciekawego do słuchania. Większość z nas ma mało czasu. Więc aby coś robić codziennie potrzebujemy dobrych strategii, aby wytworzyć nawyk, przyzwyczajenie. Właśnie dlatego stworzyłem Daily Polish Listening Program. Zazwyczaj 60 dni wystarczy, aby wytworzyć nawyk. Mój kurs pozwoli Ci najpierw wytworzyć nawyk słuchania, a potem konsekwentnie rozwijać umiejętność słuchania i rozumienia po polsku.
OCZYWIŚCIE BĘDZIESZ WSPIERANY POPRZEZ WEBINAR NA ŻYWO PODCZAS TRWANIA KURSU.
Będziesz mieć dostęp do 2 godzin webinarów każdego miesiąca.
Subskrypcja całego programu trwa 12 miesięcy, jednak możesz przerwać w każdym momencie.
Take Advantage of Convenient Moments
Wykorzystaj dogodne chwile
You can listen to my stories anywhere. In the car, on the bus, or when you run. People often saying that do not have time to listen. That's not true. My response is always the same: find the good moments, enjoy listening and create your new habit.
It does not matter at what level you are, you need to listen to Polish every day.
Your brain will quickly adapt to the rhythm and sounds of Polish.
Soon you will begin to understand everything and spontaneously use the new words, you will speak without thinking.
Moich historyjek możesz słuchać wszędzie. W samochodzie, w autobusie, lub gdy biegasz. Większość ludzi, że nie ma czasu na słuchanie. To nie prawda. Zawsze odpowiadam tak samo: znajdź dogodne chwile, ciesz się słuchaniem i stwórz swój nowy nawyk.
Nie ma znaczenia na jakim jesteś poziomie, potrzebujesz słuchać polskiego codziennie.
Twój mózg szybko przyzwyczai się do rytmu i dźwięków.
Wkrótce zaczniesz wszystko rozumieć i spontanicznie używać nowych słów, zaczniesz mówić bez zastanawiania się.
How can I use the Daily Polish Listening Program
Jak mogę korzystać z programu Daily Polish Listening
As I said, the most important is get into the habit of listening every day. So I prepared 30 stories for each month. Every month you can buy another pack of 30 stories. You can also subscribe to Daily Polish Listening, then I will send them to the e-mail address you entered during the payment procedure. Subscription will continue during 12 months, but of course you can stop it at any time you want.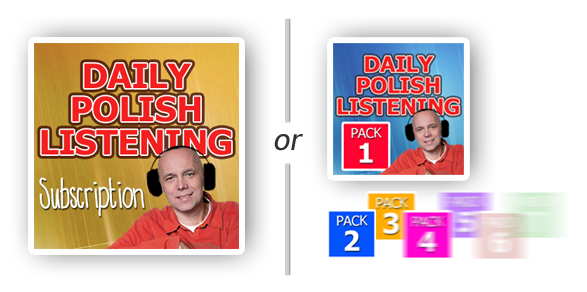 Jak już mówiłem, najważniejsze jest wyrobienie w sobie nawyku słuchania codziennie. Dlatego przygotowałem 30 historyjek na każdy miesiąc. Co miesiąc możesz kupić kolejną paczkę 30 historyjek. Możesz również zamówić subskrypcję Daily Polish Listening, dostaniesz wtedy do miesiąc 30 historyjek na adres email, który podasz w trakcie rejestracji. Subskrypcja będzie trwała 12 miesięcy, ale oczywiście możesz przerwać ją w każdym momencie.
One month of DPL costs 70 PLN (15 euros)
Subscription is ONLY 50PLN (10 euro)/month
You will get instant membership to subscription program Daily Polish Listening.
Every month you'll get a link to live webinar (2 times per 1 hour) and another portion of stories to listen to (pack 1, pack 2, pack 3, etc.)
You will get access to Polish transcription to every podcast
This program lasts for 12 months.
Your membership will be renewed automatically.
You can stop at any time you wish.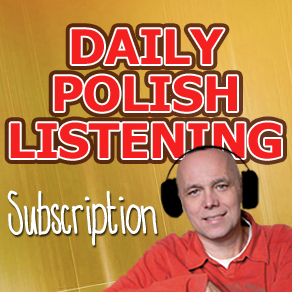 Możesz już teraz przystąpić do programu subskrypcji Daily Polish Listening.
Każdego miesiąca dostaniesz link do webinaru na żywo (2 razy 1 godzina) oraz kolejną porcję historyjek do słuchania (pack 1, pack 2, pack 3, itd.)
Dostaniesz dostęp do transkrypcji wszystkich podcastów
Ten program trwa 12 miesięcy.
Twoje członkowstwo będzie przedłużane automatycznie.
Jeśli chcesz możesz go przerwać w dowolnym momencie.
No refunds are allowed. You may cancel at anytime.
If you don't like make a subscription you can get every monthly pack instead
DPL Monthly Packs of Stories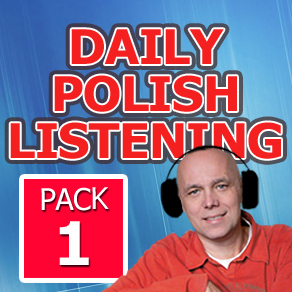 Live webinar 2 hours.
Additional audio: over 3 hours

1. Introduction
2. About Piotr
3. How I learn languages
4. How I was learning English
5. Story about carpenter
6. Q&A to story about carpenter
7. Psycho by Hitchock
8. Old Slavic legend
9. Q&A to old Slavic legend
10. Story about fisherman
11. Story about coffee
12. Q&A to story about fisherman
13. What you should do
14. Q&A to story about coffee
15. Slavic Gods
16. Retold story: Sherlock Holmes – The Adventure of the Speckled Band p. 1
17. Retold story: Sherlock Holmes – The Adventure of the Speckled Band p. 2
18. Retold story: Sherlock Holmes – The Adventure of the Speckled Band p. 3
19. About my laptop
20. Story about love
21. Q&A to story about love
22. About fear
23. E.T. by Spielberg
24. Q&A to E.T. by Spielberg
25. Story about teacher
26. Q&A to story about teacher
27. About photography
28. Story about vet
29. Story about three boys
30. Q&A to story about three boys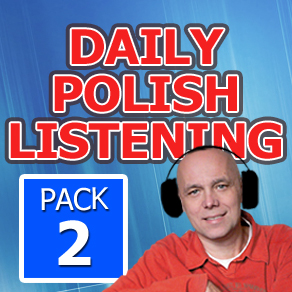 Live webinar 2 hours.
Additional audio: over 2.5 hours

31. About film: Marathon Man
32. Importance of laugh
33. Philosophical short story
34. Legend about Lech, Czech and Rus
35. Sherlock Holmes – A Scandal in Bohemia p. 1
36. Sherlock Holmes – A Scandal in Bohemia p. 2
37. Sherlock Holmes – A Scandal in Bohemia p. 3
38. Sherlock Holmes – A Scandal in Bohemia p. 4
39. I´ve learned – by Omer B. Washington
40. About film: Amadeus
41. Meeting with Tomek
42. About film: Click
43. Legend of Popiel
44. Next legend about Lech, Czech i Rus
45. Flood
46. King of crows
47. The story of the donkey
48. The big difference
49. Kilogram of butter
50. Legend of Poznan
51. Decisions
52. Troubles
53. How heavy is a glass
54. About film: Ordinary People
55. Who brought the Polish coffee and potatoes
56. What will people say?
57. Sherlock Holmes – The Five Orange Pips p. 1
58. Sherlock Holmes – The Five Orange Pips p. 2
59. Sherlock Holmes – The Five Orange Pips p. 3
60. Sherlock Holmes – The Five Orange Pips p. 4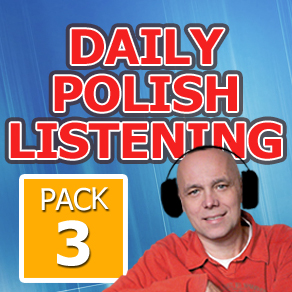 Live webinar 2 hours.
Additional audio: over 2.5 hours

61. About film: One Flew Over the Cuckoo's Nest
62. Story about two dogs
63. How we drink alcohol
64. Alchemist by Paulo Coelho
65. Story about boy who likes football
66. About film: The Graduate
67. The Cookie Thief – by Valerie Cox
68. About film: Desperado
69. Sandwiches seller
70. The story of the lost watch
71. About film: Rocky
72. Old people and learning
73. Small change – big difference
74. Two short stories
75. About film: Terms of Endearment
76. About film: The Deer Hunter
77. Two brothers
78. Cow Theresa
79. Terry Fox's Story
80. Heroina by Patricia Highsmith p.1
81. Heroina by Patricia Highsmith p.2
82. Heroina by Patricia Highsmith p.3
83. Heroina by Patricia Highsmith p.4
84. Sherlock Holmes – Dancing Man p. 1
85. Sherlock Holmes – Dancing Man p. 2
86. Sherlock Holmes – Dancing Man p. 3
87. Sherlock Holmes – Dancing Man p. 4
88. Sherlock Holmes – Dancing Man p. 5
89. Sherlock Holmes – Dancing Man p. 6
90. Warsaw's Old Town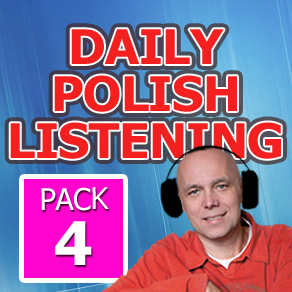 Live webinar 2 hours.
Additional audio: over 2 hours

91. Pocahontas
92. Latarnik p.1
93. Latarnik p.2
94. Latarnik p.3
95. Changes
96. Problems
97. At the shop
98. Old man
99. Poor man
100. Wishes
101. W pustyni i w puszczy p.1
102. W pustyni i w puszczy p.2
103. W pustyni i w puszczy p.3
104. W pustyni i w puszczy p.4
105. W pustyni i w puszczy p.5
106. W pustyni i w puszczy p.6
107. Puszcza Białowieska
108. Wieliczka
109. Kraków p.1
110. Kraków p.2
111. Kurczak czy kaczka
112. Mit o Syzyfie
113. Death Wish by Block p.1
114. Death Wish by Block p.2
115. Death Wish by Block p.3
116. How to learn
117. Złote myśli
118. Wojtek i magiczna mucha
119. Niewidoma dziewczyna
120. Airport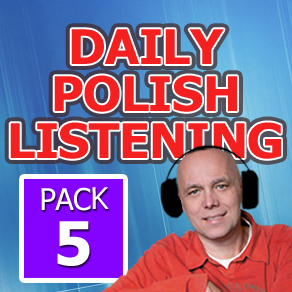 Live webinar 2 hours.
Additional audio: 2 hours

121. Death on Christmas Eve by Stanley Ellyn p.1
122. Death on Christmas Eve by Stanley Ellyn p.2
123. Death on Christmas Eve by Stanley Ellyn p.3
124. My TV-set is broken
125. Superstitions
126. Solve criminal case
127. My friend's dog
128. Sherlock Holmes – Red Headed League p.1
129. Sherlock Holmes – Red Headed League p.2
130. Sherlock Holmes – Red Headed League p.3
131. Sherlock Holmes – Red Headed League p.4
132. Sherlock Holmes – Red Headed League p.5
133. Sherlock Holmes – Red Headed League p.6
134. Sherlock Holmes – Red Headed League p.7
135. Sherlock Holmes – Red Headed League p.8
136. Ride the Lighting by John Lutz p.1
137. Ride the Lighting by John Lutz p.2
138. Ride the Lighting by John Lutz p.3
139. Ride the Lighting by John Lutz p.4
140. Ride the Lighting by John Lutz p.5
141. Ride the Lighting by John Lutz p.6
142. Ride the Lighting by John Lutz p.7
143. Pele
144. The Canterville Ghost by Oscar Wilde p.1
145. The Canterville Ghost by Oscar Wilde p.2
146. The Canterville Ghost by Oscar Wilde p.3
147. The Canterville Ghost by Oscar Wilde p.4
148. The Secret Agent by Joseph Conrad p.1
149. The Secret Agent by Joseph Conrad p.2
150. Spider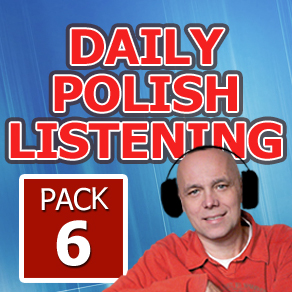 Live webinar 2 hours.
Additional audio: 2.5 hours

151. Lipstick by Mary Roberts Rinehart p.1
152. Lipstick by Mary Roberts Rinehart p.2
153. Lipstick by Mary Roberts Rinehart p.3
154. Lipstick by Mary Roberts Rinehart p.4
155. Lipstick by Mary Roberts Rinehart p.5
156. Lipstick by Mary Roberts Rinehart p.6
157. Lipstick by Mary Roberts Rinehart p.7
158. Lipstick by Mary Roberts Rinehart p.8
159. Lazy Susan by Nancy Pickard. p.1
160. Lazy Susan by Nancy Pickard. p.2
161. Lazy Susan by Nancy Pickard. p.3
162. The coldest place on earth
163. The Purloined Letter by Edgar Alan Poe p.1
164. The Purloined Letter by Edgar Alan Poe p.2
165. The Purloined Letter by Edgar Alan Poe p. 3
166. Journey to Mars
167. A Municipal Report by O.Henry p.1
168. A Municipal Report by O.Henry p.2
169. A Municipal Report by O.Henry p.3
170. The gutting of Couffignal by Dashiell Hammett p.1
171. The gutting of Couffignal by Dashiell Hammett p.2
172. The gutting of Couffignal by Dashiell Hammett p.3
173. The gutting of Couffignal by Dashiell Hammett p.4
174. The gutting of Couffignal by Dashiell Hammett p.5
175. The gutting of Couffignal by Dashiell Hammett p.6
176. The gutting of Couffignal by Dashiell Hammett p.7
177. The gutting of Couffignal by Dashiell Hammett p.8
178. Opportunity makes thief
179. Save the Jordan River
180. The story of and the Crocodile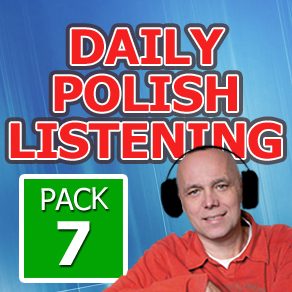 Live webinar 2 hours.
Additional audio: over 2 hours

181. Sherlock Holmes – The Blue Diamond p.1
182. Sherlock Holmes – The Blue Diamond p.2
183. Sherlock Holmes – The Blue Diamond p.3
184. Sherlock Holmes – The Blue Diamond p.4
185. Sherlock Holmes – The Blue Diamond p.5
186. Sherlock Holmes – The Blue Diamond p.6
187. Sherlock Holmes – The Blue Diamond p.7
188. Sherlock Holmes – The Blue Diamond p.8
189. Sherlock Holmes – The Blue Diamond p.9
190. Sherlock Holmes – The Blue Diamond p.10
191. Daniel Defoe – Robinson Crusoe p.1
192. Daniel Defoe – Robinson Crusoe p.2
193. Daniel Defoe – Robinson Crusoe p.3
194. Daniel Defoe – Robinson Crusoe p.4
195. Daniel Defoe – Robinson Crusoe p.5
196. Daniel Defoe – Robinson Crusoe p.6
197. Daniel Defoe – Robinson Crusoe p.7
198. Daniel Defoe – Robinson Crusoe p.8
199. Daniel Defoe – Robinson Crusoe p.9
200. Daniel Defoe – Robinson Crusoe p.10
201. Daniel Defoe – Robinson Crusoe p.11
202. Daniel Defoe – Robinson Crusoe p.12
203. Daniel Defoe – Robinson Crusoe p.13
204. Daniel Defoe – Robinson Crusoe p.14
205. Daniel Defoe – Robinson Crusoe p.15
206. Daniel Defoe – Robinson Crusoe p.16
207. Daniel Defoe – Robinson Crusoe p.17
208. Daniel Defoe – Robinson Crusoe p.18
209. Daniel Defoe – Robinson Crusoe p.19
210. Daniel Defoe – Robinson Crusoe p.20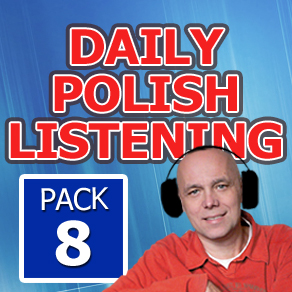 Live webinar 2 hours.
Additional audio: 2.5 hours

211. Tale of Two Cities p.1
212. Tale of Two Cities p.2
213. Tale of Two Cities p.3
214. Tale of Two Cities p.4
215. Tale of Two Cities p.5
216. Tale of Two Cities p.6
217. Tale of Two Cities p.7
218. Tale of Two Cities p.8
219. Tale of Two Cities p.9
220. Tale of Two Cities p.10
221. Tale of Two Cities p.11
222. Tale of Two Cities p.12
223. Tale of Two Cities p.13
224. Tale of Two Cities p.14
225. Tale of Two Cities p.15
226. Tale of Two Cities p.16
227. Tale of Two Cities p.17
228. Tale of Two Cities p.18
229. Tale of Two Cities p.19
230. Tale of Two Cities p.20
231. Tale of Two Cities p.21
232. Tale of Two Cities p.22
233. Two stories with morals p.1
234. Two stories with morals p.2
235. Story about lumberjack
236. Perfection
237. A man without happiness
238. Silesian story
239. Silesian Treasurer
240. A story about old man and his wife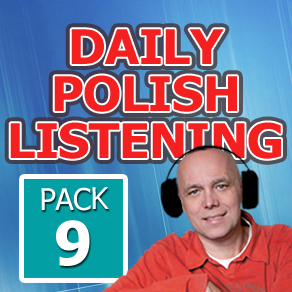 Live webinar 2 hours.
Additional audio: 2.5 hours

241. In the Hospital
242. Stupid Guard
243. Fullcircle p.1
244. Fullcircle p.2
245. Fullcircle p.3
246. Fullcircle p.4
247. The Phantom Coach p.1
248. The Phantom Coach p.2
249. The Phantom Coach p.3
250. The Phantom Coach p.4
251. Father and Son
252. The Mousetrap
253. The Confession of Charles Linkworth p.1
254. The Confession of Charles Linkworth p.2
255. The Confession of Charles Linkworth p.3
256. The Confession of Charles Linkworth p.4
257. The Confession of Charles Linkworth p.5
258. Crime Riddle
259. Crime Riddle
260. The Adventures of Tom Sawyer p.1
261. The Adventures of Tom Sawyer p.2
262. The Adventures of Tom Sawyer p.3
263. The Adventures of Tom Sawyer p.4
264. The Adventures of Tom Sawyer p.5
265. The Adventures of Tom Sawyer p.6
266. The Adventures of Tom Sawyer p.7
267. The Adventures of Tom Sawyer p.8
268. Miasto44
269. Crime Riddle
270. Crime Riddle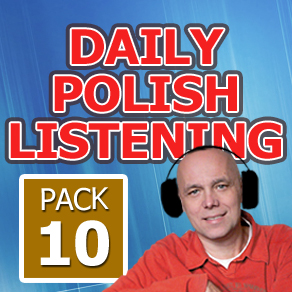 Live webinar 2 hours.
Additional audio: 2.5 hours

271. An Encounter in the Mist p.1
272. An Encounter in the Mist p.2
273. An Encounter in the Mist p.3
274. An Encounter in the Mist p.4
275. Moby Dick p.1
276. Moby Dick p.2
277. Moby Dick p.3
278. Moby Dick p.4
279. Moby Dick p.5
280. Moby Dick p.6
281. Moby Dick p.7
282. Moby Dick p.8
283. Moby Dick p.9
284. Moby Dick p.10
285. Moby Dick p.11
286. Moby Dick p.12
287. Moby Dick p.13
288. The Sphinx p.1
289. The Sphinx p.2
290. The Sphinx p.3
291. The Sphinx p.4
292. Story about old Lady
293. Servant
294. Business trip
295. Hairdresser
296. Las medias de los flamencos p.1
297. Las medias de los flamencos p.2
298. Los Inmigrantes p.1
299. Los Inmigrantes p.2
300. In the museum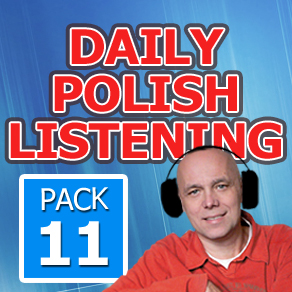 Live webinar 2 hours.
Additional audio: 2.5 hours

301. Lord Arthur Savile's Crime p.1
302. Lord Arthur Savile's Crime p.2
303. Lord Arthur Savile's Crime p.3
304. Lord Arthur Savile's Crime p.4
305. Lord Arthur Savile's Crime p.5
306. Lord Arthur Savile's Crime p.6
307. Lord Arthur Savile's Crime p.7
308. Lord Arthur Savile's Crime p.8
309. Lord Arthur Savile's Crime p.9
310. Lord Arthur Savile's Crime p.10
311. Lord Arthur Savile's Crime p.11
312. After training
313. Deep water
314. Dr Jekyll and Mr Hyde p.1
315. Dr Jekyll and Mr Hyde p.2
316. Dr Jekyll and Mr Hyde p.3
317. Dr Jekyll and Mr Hyde p.4
318. Dr Jekyll and Mr Hyde p.5
319. Dr Jekyll and Mr Hyde p.6
320. Dr Jekyll and Mr Hyde p.7
321. Dr Jekyll and Mr Hyde p.8
322. Dr Jekyll and Mr Hyde p.9
323. Dr Jekyll and Mr Hyde p.10
324. Dr Jekyll and Mr Hyde p.11
325. Dr Jekyll and Mr Hyde p.12
326. Dr Jekyll and Mr Hyde p.13
327. Dr Jekyll and Mr Hyde p.14
328. Dr Jekyll and Mr Hyde p.15
329. Dr Jekyll and Mr Hyde p.16
330. Dr Jekyll and Mr Hyde p.17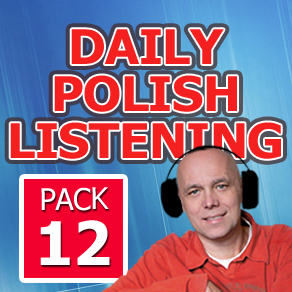 Live webinar 2 hours.
Additional audio: over 3 hours

331. Dr Jekyll and Mr Hyde p.18
332. Dr Jekyll and Mr Hyde p.19
333. Dr Jekyll and Mr Hyde p.20
334. Drakula p.1
335. Drakula p.2
336. Drakula p.3
337. Drakula p.4
338. Drakula p.5
339. Drakula p.6
340. Drakula p.7
341. Drakula p.8
342. Drakula p.9
343. Drakula p.10
344. Drakula p.11
345. Drakula p.12
346. Drakula p.13
347. Drakula p.14
348. Drakula p.15
349. Drakula p.16
350. The Picture of Dorian Gray p.1
351. The Picture of Dorian Gray p.2
352. The Picture of Dorian Gray p.3
353. The Picture of Dorian Gray p.4
354. The Picture of Dorian Gray p.5
355. The Picture of Dorian Gray p.6
356. The Picture of Dorian Gray p.7
357. The Picture of Dorian Gray p.8
358. The Picture of Dorian Gray p.9
359. The Picture of Dorian Gray p.10
360. The Picture of Dorian Gray p.11
361. The Picture of Dorian Gray p.12
362. The Picture of Dorian Gray p.13
363. The Picture of Dorian Gray p.14
364. The Picture of Dorian Gray p.15
365. The Picture of Dorian Gray p.16